The 21st NATO C-IED Working Group meeting was hosted by Hellenic National Defence General Staff in Loutraki, Greece, from 17 to 21 JUN 2019. More than 60 participants, representing NATO nations, NATO commands, NSO, C-IED COE, CSW COE, MILENG COE and EOD COE, gathered together to discuss, analyze and find solutions in the area of C-IED standardization.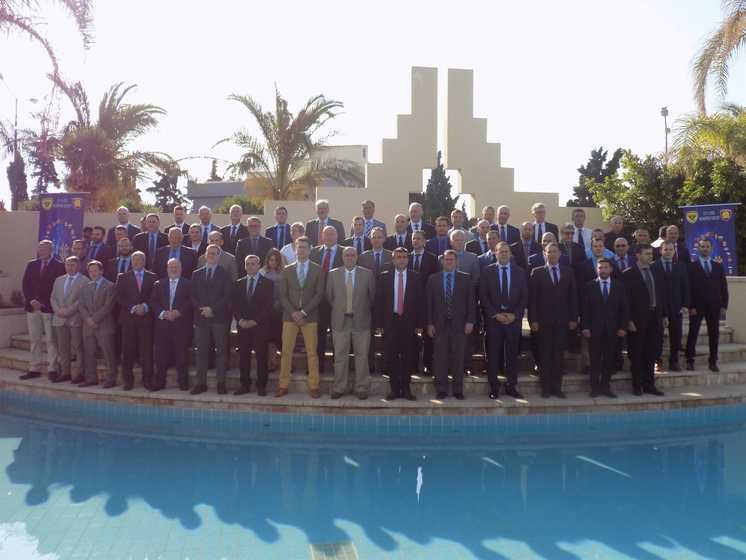 The meeting focused on information exchange, review of ongoing tasks and update on C-IED related publications. After the plenary session, the WG members split into four panels (Doctrine and Terminology, Interoperability, Military Working Dog and Maritime Panel). LTC Constantin EFRIM (ROU Army) and LTC Milan JANKURA (SVK Army), represented our Centre of Excellence, attended the Doctrine and Terminology Panel and the Maritime Panel.
As a recognition for its essential contribution to terminology development, the WG participants asked EOD COE to lead the terminology process within the C-IED WG. Both, in plenary session and panel meetings, the EOD COE representatives advertised the upcoming 7th NATO EOD Workshop, inviting the WG participants to attend the event organized in Trencin, Slovakia, from 24 – 26 September 2019.
The event was very beneficial for the whole C-IED community of interest, including the EOD subject matter experts. The next NATO C-IED WG meeting will be organized in the last quarter of 2019 (the location not established yet).