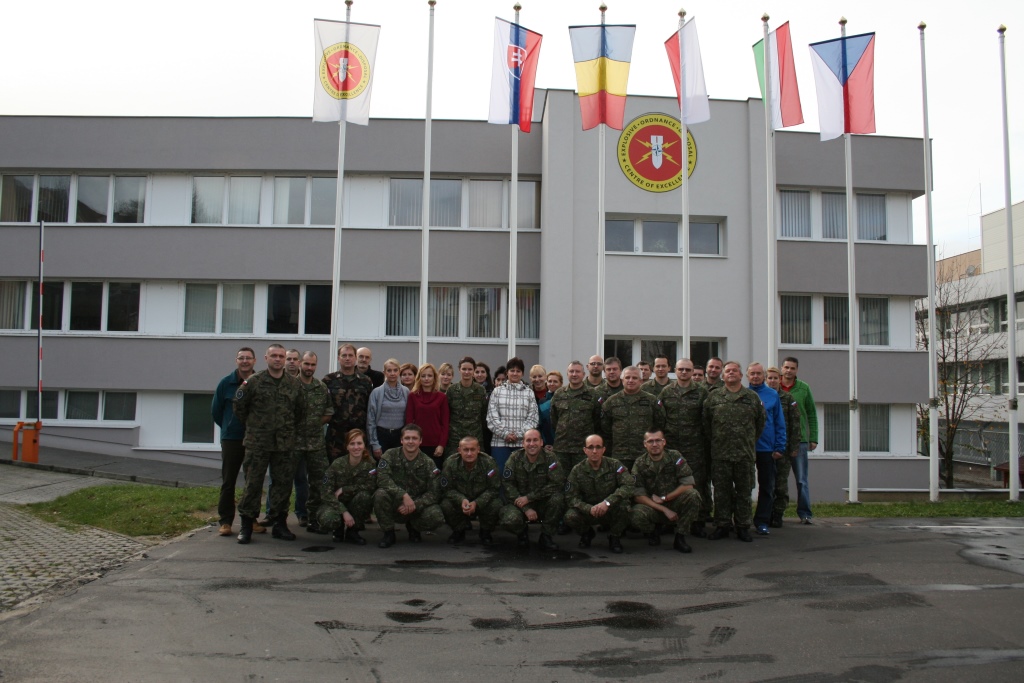 The EOD COE is one of the tools of the NATO Supreme Allied Commander for Transformation aiming to improve military capabilities, value and efficiency of the NATO alliance. It was established by Slovakia as the Framework Nation with support of five Sponsoring Nations (CZE, FRA, HUN, POL and ROU).
The EOD COE was assessed by ACT HQ team in a period from 19-21 January 2011 and the Centre has successfully met the accreditation criteria. The North Atlantic Council approved the accreditation of the EOD COE and the Centre was activated as an international military organization on 28 April 2011.
The inauguration of the Centre took place in Trenčín on 17 May 2011 as a result of the assessment of the Centre by HQ SACT, which ensures that products and services provided by the accredited EOD COE are consistent with the quality, standards, practices and procedures within NATO.